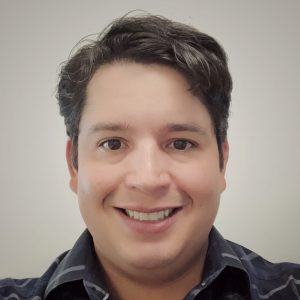 My parents Joaquin and Beatriz Arciniegas immigrated to the United States from Colombia more than 50 years ago. I grew up in Birmingham, Alabama,
My father served his community as a cardiologist and grew one of Alabama's most prestigious cardiology groups. My mother raised me and my three siblings and graduated with a concentration in graphic design. My older sister is a pediatric ophthalmologist and mother of three. The brother following me is a neurologist after having a career in healthcare administration. My youngest brother is a former immigration attorney who now serves as a manager in the Federal Emergency Management Agency.
 I  attended Rhodes College in Memphis, Tennessee where I majored in Political Science. I attended the University of Alabama School of Law. I had the good fortune of working at a nationally recognized employment law firm Wiggins Childs headquartered in Birmingham, Alabama where I learned to be an advocate and litigator. I enjoyed 10 years of incredible mentorship, teamwork, and enjoy a continuing working relationship and friendships.
I then had the pleasure of joining Yezbak Law in Nashville, Tennessee a boutique firm dedicated to representing employees. Ultimately, I decided to establish my own practice based in Franklin, Tennessee. 
Ruth and I  have a five-year old daughter who is an energetic force of nature. Ruth is a graduate of Lipscomb with a concentration in finance. We have Coconut a 3 year old otterhound that enjoys checking kitchen counters.
Excellence through candor.
"It is not the critic who counts; not the man who points out how the strong man stumbles, or where the doer of deeds could have done them better. The credit belongs to the man who is actually in the arena, whose face is marred by dust and sweat and blood; who strives valiantly; who errs, who comes short again and again, because there is no effort without error and shortcoming; but who does actually strive to do the deeds; who knows great enthusiasms, the great devotions; who spends himself in a worthy cause; who at the best knows in the end the triumph of high achievement, and who at the worst, if he fails, at least fails while daring greatly, so that his place shall never be with those cold and timid souls who neither know victory nor defeat."
– Theodore Roosevelt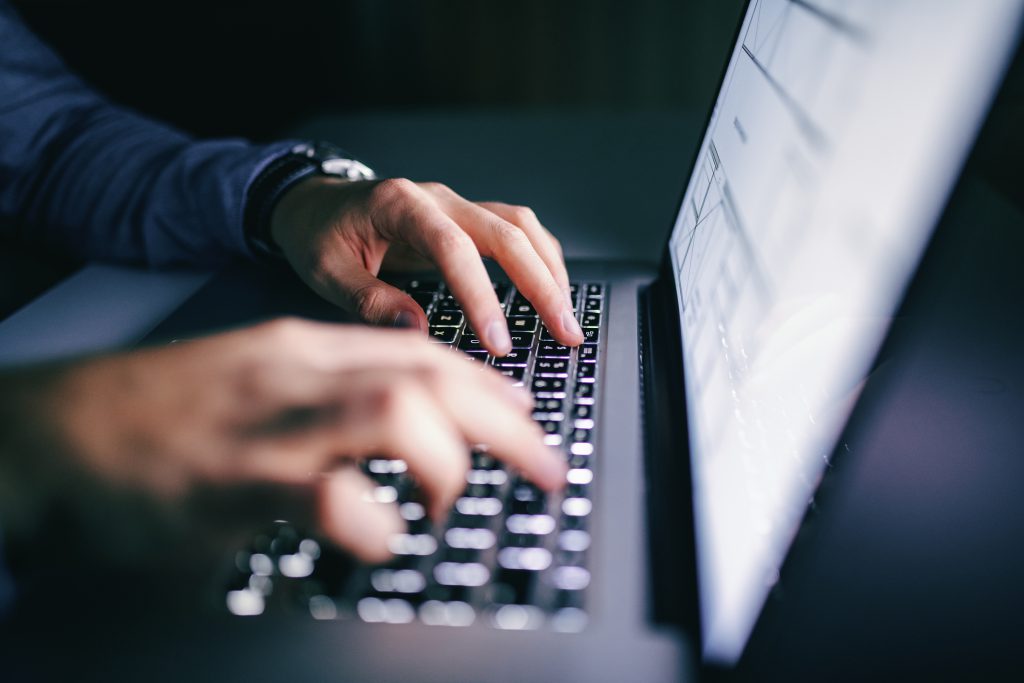 Giles, Hickman, Lawrence, Lewis, Marshall, Maury, and Wayne. Cases from the Columbia Division are designated by the number "1" preceding the case number, as in "1:17-cv-9999".
Clay, Cumberland, DeKalb, Fentress, Jackson, Macon, Overton, Pickett, Putnam, Smith and White. Cases from the Northeastern Division are designated by the number "2" preceding the case number, as in "2:17-cv-9999".
Cannon, Cheatham, Davidson, Dickson, Houston, Humphreys, Montgomery, Robertson, Rutherford, Stewart, Sumner, Trousdale, Williamson, and Wilson. Cases from the Nashville Division are designated by the number "3" preceding the case number, as in "3:17-cv-9999".
Chattanooga
"Southern" Division
Bledsoe, Bradley, Hamilton, McMinn, Marion, Meigs, Polk, Rhea and Sequatchie
Greeneville "Northeastern" Division
Carter, Cocke, Greene, Hamblen, Hancock, Hawkins, Johnson, Sullivan, Unicoi and Washington
Winchester
Division
Bedford, Coffee, Franklin, Grundy, Lincoln, Moore, Warren and Van Buren
Knoxville
"Northern" Division
Anderson, Blount, Campbell, Claiborne, Grainger, Jefferson, Knox, Loudon, Monroe, Morgan, Roane, Scott, Sevier and Union
Jackson
Eastern Division:
Memphis
Western Division.
Anniston
"Eastern" Division
Marshall, De Kalb, Etowah, Cherokee, St. Clair, Calhoun, Cleburne, Talladega, Clay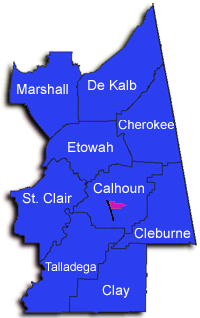 Decatur "Northern" Division
Lauderdale, Colbert, Franklin, Lawerence, Limeston, Winston, Cullman, Morgan, Madison, Jackson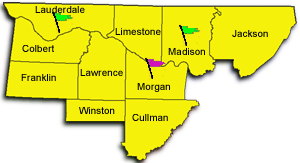 Birmingham
"Southern" Division
Blount, Jefferson, Shelby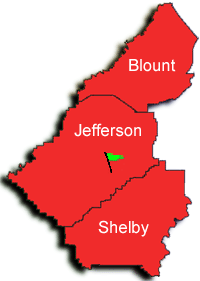 Northern Division
Hale, Perry, Dallas, Marengo, Wilcox
Choctaw, Washington, Mobile, Clarke, Baldwin, Monroe, Conecuh, Escambia